Fortifiber waterproofing products by Henry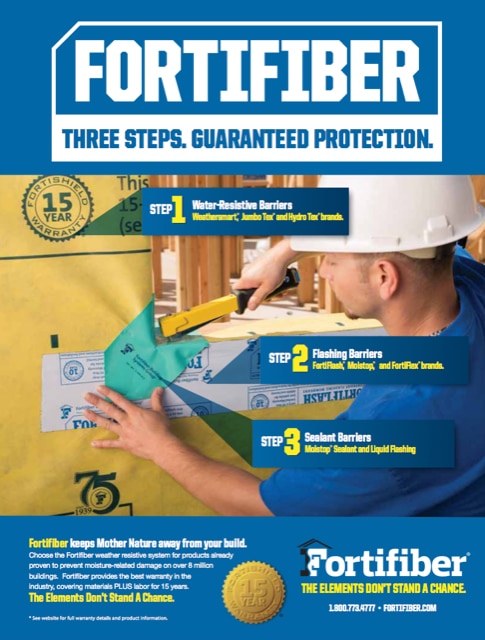 Fortifiber is now part of Henry® Company and together we bring a versatile array of Building Envelope Systems®. We offer weatherization systems that protect all elements of a structure from roof to foundation.
For the past 15 years, the Fortifiber line of products has been chosen time and again for their quality throughout our industry.  In fact, this manufacturer has built more than eight million homes and commercial buildings with this system to protect homes and their residents from problems caused by water intrusion.
One of the best things about the Fortifiber Moisture system is that while offering the best possible protection from the elements, the products used also allow the building to breathe.  And it is true that structures need to breathe, allowing fresh air in and air transfer to occur.